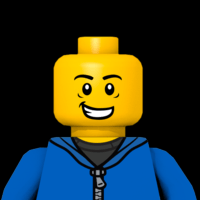 Hi, I'm Adrian.
I'm a software engineer currently living in South West England.
I specialise in producing interesting and innovative applications for iOS and Mac OS X.
I love to put things together and take things apart, be it physical or software, to see what it contains and how it all works together. When I'm not programming, at work or at home, I'll be either be creating a new Lego creation or cooking a new dish idea… with varying levels of success.
Expertise
Cocoa (Touch)
Objective-C
Swift
C
C++
PHP
Experience
Software Developer - Createanet (2016 - Present)
Responsible for the implementation and maintenance of numerous iOS applications for clients. This involves taking an interactive prototype and list of requirements and implementing all user interfaces and functionality then testing and documenting the resultant code base.
Take ownership of projects produced by previous developers that need to be updated and modernise, refactor, and document them, while updating the applications for new project requirements, to make future maintenance faster and easier.
Design and document RESTful web APIs for various projects that are being produced by both myself and other colleagues to make development of multiple client application faster as they could be developed along side the API rather than having to wait for it's completion so the public endpoints are known.
I have also suggested a number of ideas for improving implementation of industry standards and good practices such as structured project documentation and systematic testing.
Lead Software Engineer - University of Plymouth (2012 - 2015)
Maintained and expanded existing iOS applications used by clinicians for assessing patients. These apps have been used in multiple clinical studies.
Collaborate closely with clinicians and team members to plan & design robust, simple to use products.
Produced and maintain ACEmobile; an iPad based application, for assisting in assessing dementias, available in iOS App Store. This included creating the app in Objective-C, a RESTful server in PHP 5.3, and database in MySQL.
Produced and maintained EpSMon; an award-winning iPhone based epilepsy self-monitor available in iOS App Store. This included creating the app in Objective-C, a RESTful server in PHP 5.6, a database in MySQL, and an interactive website using ember.js. I also supervised the development of the Android version.
Implemented new internal procedures for code versioning, testing, documenting, and deployment of applications.
Interviewed, trained and worked alongside a student software developer.
Maintained internal server which houses ACEmobile web server and database.
Maintained external server (AWS) which houses EpSMon web server and database.
Engage in considerable independent learning into technologies and methodologies needed for new projects.
Education
BSc(Hons) First Class in Computer Science, Plymouth University, 2014.
Final year project: ARPhysics